7.04.2009
Interview with photographer Steven Shames
«Barack Obama was one of these disposed kids»
Myriam López Blanco
It all started here, at the funeral in the photo above, but it actually comes from long ago. Since the beginning of his career as a photographer in 1967, Steven Shames has shown a clear interest: the lives of disadvantaged, abandoned and poor children. His images are stunning documents which speak for themselves, and are part of permanent collections of institutions like the International Center of Photography in New York, or the National Portrait Gallery in Washington, to name a few. Nine years ago, Shames was in Uganda, working on a story of AIDS orphans, and photographed the funeral of a woman, who left five orphaned children behind. The youngest, just a few months old, was called Sarah. Steven Shames decided to take over the education of the little Sarah, her family, and later also of a dozen orphans from the village. He wanted them to attend the best schools in Africa. In 2004, his interest had grown to an unprecedented educational project: LEAD Uganda. Today, the lives of more than 70 children, including Sarah, have been transformed. Steven Shames tells us the details of this fascinating adventure in this interview.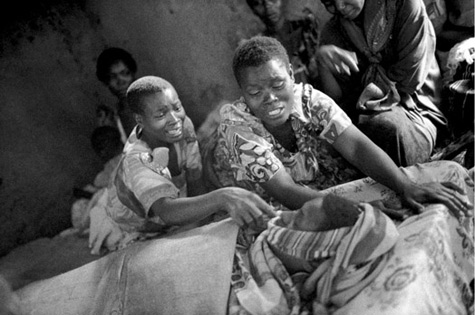 KINDSEIN: Childhood and fatherhood issues seem to be your central point of interest since you began taking photographs in 1967. Is there any reason?
STEPHEN SHAMES: I had a rough childhood due to abusive relationships with my dad and mom. I search through photography for what I didn't have as a kid with my own parents; love, support, encouragement, etc. In my early work, I explored abuse and neglect. In my later work, I create a world, a family I could not have as a child. My work is a healing process for me. My work is also about survivors, about people, especially children triumphing over adversity. I am a survivor. That is another of my main themes. My work is about children and youth surviving —in fact prospering— in a hostile environment. It was not a reach to see why I want to help children who have had a tough life and are survivors.